Josie Lowerson is a multi skilled artist who works with painting, photography, drawing, print and mixed media but specialises in sculpture. She was born in Wycheproof, Victoria, studied Visual Arts at Melbourne University (Majors in Fine Art history, painting & wood) and currently lives in North Queensland, Australia. She is extremely passionate about sculptural form and her preferred material is Australian hardwoods combined with metal, paint, drawing and other mix media. Working with this media is physically demanding and although metal/wood are usually male orientated materials Lowerson has developed a distinctively feminine visual signature that enhances her sculptural artworks.
She has consistently blurred boundaries by exploring combinations of unlikely materials with fine art techniques. Inspiration comes from her childhood in the hot dry Mallee region, her relocation to the moist Tropics and everyday life experiences of a woman dealing with domestic issues which reflect a feminine perspective of everyday life. Her sculptures reflect feminine sensuality and the struggle of women whilst revealing the conflict between necessity and desire. Inspiration was also derived from early exposure to the works of Louise Bourgeois, Giacometti, Bronwyn Oliver, Antony Gormley, Inge King and early Greek & Roman classical sculptures.
Her work has been shown in group & solo exhibitions in galleries throughout Australia and she has exhibited at reputable Galleries in New York, Florence, Naples & Sicily (Italy), Barcelona (Spain), Paris, Rotterdam (Netherlands). Her artworks are currently held in public and private collections in Australia and Overseas.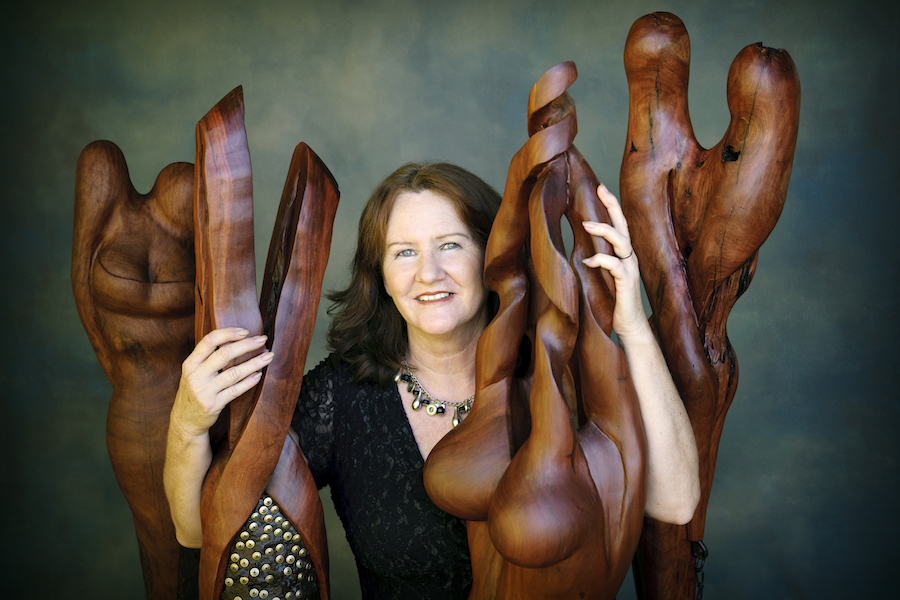 Josie's intention is to convey a feminine interpretation of a traditionally male dominated media and this results in works that ignore acceptable rules when working with wood.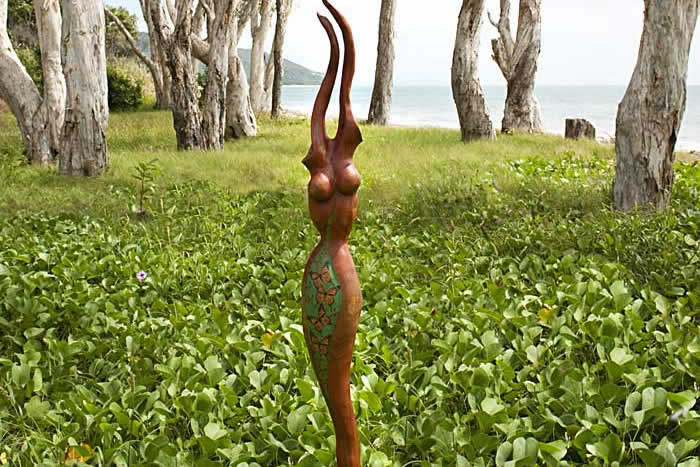 These sculptural forms are made from Australian hardwoods sourced from places where the artist has lived – the hot, harsh Mallee environment and the moist tropical area of Far North Queensland.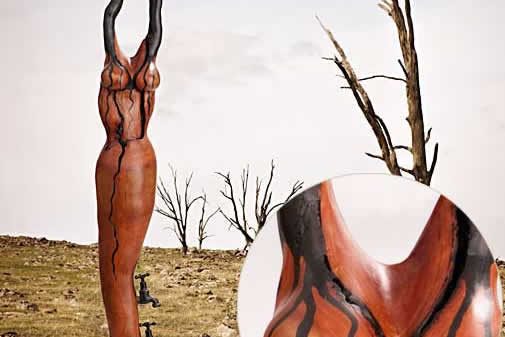 Most of the works combine these unforgiving timbers with found objects, resin inlays, paint, fabric and other mix media. High resolution image enlargements suitable for print media available for download.
Australian Contemporary Figurative Artworks